Making an Insurance Claim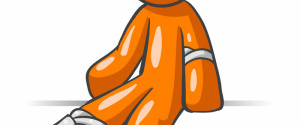 Playing with Carlingford Cyclones you are covered by the National Insurance Scheme that our governing body NSW Touch has organised.
If you do get hurt which we hope you don't – Here is the Procedure to keep you covered
Claims
Below is information on how to make a claim under the Personal Accident Policy. If you wish to make a claim or notify an incident for General Liability, Professional Indemnity or Management Liability, please contact Sportscover immediately.
Personal Accident Claims
Steps to follow:
1.     Report the injury to your Affiliate and obtain and complete an Injury Report Form
2.     Provide a copy of the completed Injury Report Form with a photocopy of the game sheet with record of the injury, to your affiliate; as well as a copy for yourself.
3.     Lodge a Claim Form Request directly with Sportscover within 30 days of your accident or injury occurring by calling 1300 134 956 or via www.sportscover.com/claims.asp.
4.     Lodge additional documentation as required by Sportscover.
DOWNLOADS
Insurance Claim Form Request – Sportscover
Budget Sporting Accident Claim Form