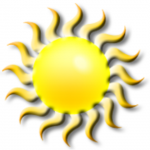 Summer Juniors Details 2014
Click Here if you are looking for Information about Junior State Cup
The Carlingford Cyclones Juniors Comp will Start Friday 30th January 2015.

We are planning for the following age groups  Under 10, 12, 14, 16 for Boys and Girls.
Carlingford Cyclones is affiliated with New South Wales Touch which provides opportunities for Juniors not only to play in the Local Park competition but also representative touch if that is of interest.
Competition Details
Playing Nights : Friday
Venue : Somerville Oval Blaxland Road Epping
Competition Time Frame : 30th January 2015 to 27th March 2015
Playing Times : 5.00, 5.40, 6.20, 7.00 (depending on Teams)
Game Length: 30 Minutes – Turn around after each Try
Costs : $50 Per Player with a Minimum cost per Team of $500
Registrations: Can Register as a Team or an individual where we will find you a team
How To Register a Team:
1.  If you would like to enter a team (Fill in the Team Registration form and send it to cyclones@touchheads.com.au  – click here for the Team form CyclonesRegistrationForm2014 or  Fill in this Online form. A Team will be created for you and details emailed to get everyone registered – Click Here for the Online Team Form
2. Every Individual Player will need to Register Online with NSW Touch for Insurance Purposes – Click Here  – If you already have done this then you don't need to do this again as I will  roll you over to the new Season based on the information provided on the team form.
3. Paying – for a Junior  Team – The Minimum cost is $500 per Team- However if you have more then 10 playes then the cost is Number of Players x $50. Example if you are registering 12 players then 12 x $50 =$ 600
Please deposit Monies for the Team in the following Carlingford Cyclones Touch Association Account  (BSB 633 000  Account  151912961) – Team Delegate please quote your Name so we know it was you.
How To Register as An Individual
We have many individual players and we will find a team that suits you –  $50 per player Junior
1. Complete your Details on line with NSW Touch and we will contact you with your team details Click Here  if have already done this before then please fill in the expression of interest form and I will roll you over to the New Season – Click Here to Enrol into Summer Competition
General Rules for the Competition
1. All Monies are to be paid by the 2nd Round of Competition – Team delegates to organise collection and payment of money
2. All Teams are to have uniforms – if you have submitted a team please lets us know the colour of your uniform – if you are an individual you will be told what colour your teams is and your team delegate will organise a Uniform form for you – We expect by round 4 all teams to be properly kitted out in the same colour and style of shirts – with Numbers on the back.
3. Only Registered players can play in the competition
4. All registered players are eligible to trial for Representative Teams
Eligibility Requirements for the Junior Age Groups for 2015 Junior Season
Boys under 10s – Born 2005 or after.
Boys under 12s – Born 2003 or after.
Boys under 14s – Born 2001 or after.
Boys under 16s – Born 1999 or after.
Boys under 18s – Born 1997 or after.

Girls under 10s –  Born 2005 or after.
Girls under 12s –  Born 2003 or after.
Girls under 14s –  Born 2001 or after.
Girls under 16s –  Born 1999 or after.
Girls under 18s –  Born 1997 or after.
You can also connect with us from the following Links below
Email: cyclones@touchheads.com.au
WebPage:  www.touchheads.com.au
Like our Facebook Page: https://www.facebook.com/cyclonestouch
Join our Facebook  Community : https://www.facebook.com/carlingford.cyclones
Twitter: https://twitter.com/cyclonestouch