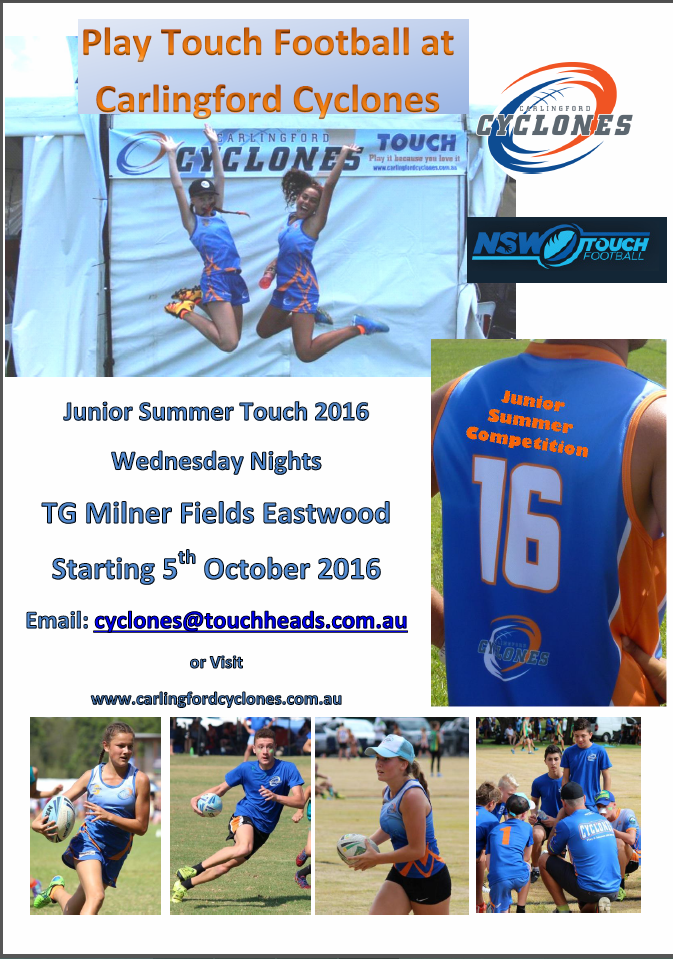 Carlingford Cyclones is happy to announce the Dates for their Junior Summer Competition to be held at TG Milner Playing Fields at Eastwood.
Competition will on Wednesday Nights from the 5th October to 14th December 2016.
Cost will be $60 per player. If you require uniforms this can be provided at an Extra cost so make sure you let us know.
If you wish to register your interest in playing – please do so by entering your details at the end of this post